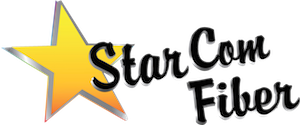 StarCom Fiber
StarCom Fiber is a family owned and operated company that is currently leading the industry of telecommunications by providing its customers with state of the art equipment and a workforce that delivers quality performance on every project, large or small. StarCom headquarters is based in New Jersey and services the entire tristate area and beyond. Additionally, StarCom Fiber offers 24 hour / 7 day a week emergency maintenance & repair support. No project is too small or out of scope, so if you are in need of our services or have any questions regarding our operations, please reach out to us.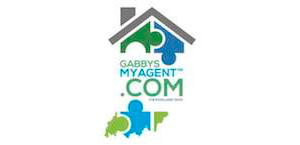 GabbysMyAgent
GabbysMyAgent.com, representing property owners, persons and families relocating in Indiana. Gabrielle Sherfick is a REALTOR, and a member of the Rowland Team with My Agent(tm) real estate services. She's also a member of the National Association of Realtors, Realtors Property Resource, Indiana Real Estate Brokers Association and the Metropolitan Indiana Board of Realtors
For more information, visit online at: gabbysmyagent.com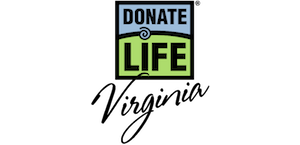 Donate Life Virginia
Donate Life Virginia is the state registry for organ, eye and tissue donation. We are a coalition of organizations from all over the Commonwealth dedicated to educating Virginians about organ donation. Donate Life Virginia serves to save the lives of Virginians by working to increase the number of registered donors in the Commonwealth while promoting organ, eye and tissue donation and transplantation. Donate Life Virginia maintains the Virginia Donor Registry. This registry and the supporting Public Awareness Fund were established in 2009.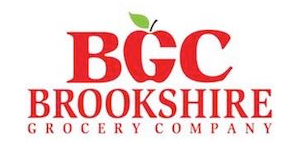 Brookshire's Food Stores
Brookshire's Food Stores operate under the philosophy of superior service, quality products and competitive prices. Our primary concern is to serve you — our guest. That's why we are proud to offer the freshest produce, highest quality meats and personable service. Our carryout tradition is one of our signature traits — representing our desire to make shopping with us a full-service experience.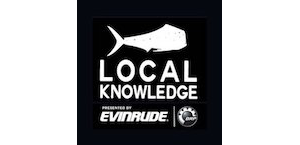 Local Knowledge
Local Knowledge focuses on the differing and often humorous viewpoints of two drastically different fishermen from opposite sides of the country. Ali Hussainy of San Diego, California is the President of BD Outdoors, the largest fishing site on the web. Capt. Rush Maltz is a born and raised Florida Keys fishing guide. Each is a master on their home turf, but the playing fields are leveled as they travel to strange waters to explore and learn new local knowledge.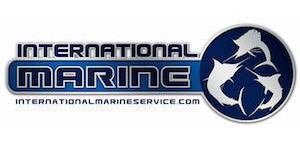 International Marine
International Marine, South Florida's leading boat maintenance operation is based out of our Boynton Beach Facility, we serve the entire state of Florida, and offer boat equipment sales nationwide. Our clients are as diverse as the fish in the sea, but they all have one thing in common; they love their boats and know we will go overboard to take care of their needs. Our service has been born from requests for a mobile boat maintenance company that simply does it without compromise.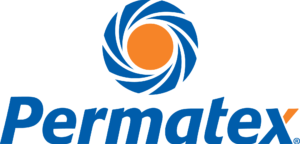 About Permatex
Permatex is a leading manufacturer, distributor and marketer of premium chemical  products to the automotive maintenance and repair, home and hardware markets. Product categories include gasket makers, sealants, hand cleaners, threadlockers, adhesives, cleaners, repair kits, and lubricants under well-recognized brand names such as Permatex®, the Right Stuff®, Fast Orange®, Spray Nine®, Versachem®, and Devcon® home.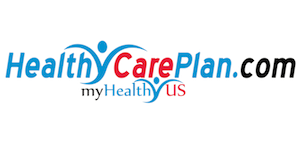 About myHealthyUS
myHealthyUS (www.myHealthyUS.org) is a leading innovator of alternative healthcare services that provide health care options for consumers. The healthycareplan (www.healthycareplan.com) is provided in partnership with the Mpowering Benefits Association providing innovative and cost-effective health plan options. The healthycareplan is available to individuals, groups and associations. The program saves and average of 30-50% of the cost of traditional health plan cost and can be enrolled into at any time. Health Care sales professionals can contact Peek Performance Insurance (www.Peekhealth.com) and\or learn more at www.healthycareplan.com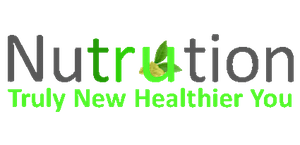 About Nutrution Inc.
Nutrution Inc, as a creator of All-Natural Health products, is setting higher standards in the world of dietary supplements, with products that provide immediate Relief! & Long-lasting results. It's an interesting story of a team of research scientists that have created over 5000 all-natural products the past 25+ years for supplement companies, medical corps and large institutions. These scientists were fed-up with these entities watering-down their formulas for the sake of profits. Now, these unaltered highly effective supplements are available directly to consumers. They are currently available online at www.nutrution.com  In the near future, look for them in retail stores and nutritional centers near you.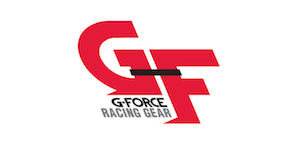 About G-FORCE Racing Gear
G-FORCE Racing Gear, a manufacturer of quality racing safety products, is proud to announce a new partnership with Salsbury, NC based StarCom Racing for the 2019 Monster Energy NASCAR Cup Series season.  G-FORCE Racing Gear's continual commitment to quality will be matched with the quality of the No. 00 StarCom Fiber Chevrolet's pit crew all season long as G-FORCE Racing Gear will be the official fire suit for the team.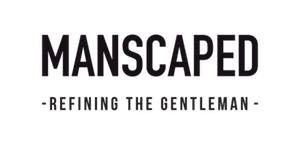 About Manscaped
The Manscaped product line was created specifically for a man's distinctive grooming needs— below the waist! Featuring specially formulated products to cleanse, moisturize, and deodorize, Manscaped also offers tools engineered to give every gentleman a close, refined appearance. Manscaped empowers men by providing the right tools for the right job. Their complete manscaping system includes The Lawn Mower 2.0™, a rechargeable, waterproof trimmer with SkinSafe™ technology for a nick-free trim. All Manscaped formulations feature Active pH Control™ and essential ingredients to help the refined gentleman stay, clean, dry, and healthy. To learn more about Manscaped's revolutionary products, visit Manscaped.com.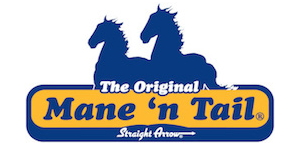 About Straight Arrow Products
Straight Arrow Products, Inc., since 1970, continues to create and provide exclusive hair and skin care products renowned for quality and performance in both the Equestrian and Personal Care markets. Straight Arrow continues to manufacture all products right here in the USA, adhering to strict quality assurances, guidelines and consistently meeting a high-performance standard. Straight Arrow Products, Inc. 2020 Highland Ave. Bethlehem, PA 18020 phone: 610-882-9606  www.straightarrowinc.com; www.manentail.com; www.manentailequine.com;www.cowboymagic.com; www.exhibitorlabs.com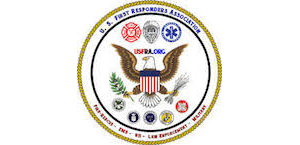 ABOUT USFRA
The United States First Responders Association (USFRA) is a non-profit, professional and social network of fire, EMS, rescue, law enforcement and military personnel, as well as civilian support teams. USFRA brings together professionals from many diverse fields to strengthen safety initiatives, share knowledge and expertise, develop enhanced training programs, and combine efforts to maximize community outreach/ education programs. They are one of the few national nonprofits that embrace all aspects of first response. Like USFRA on Facebook and Twitter and check them out at www.usfra.org.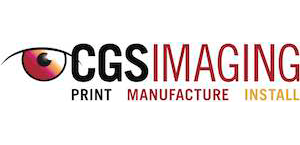 ABOUT CGS IMAGING
CGS Imaging is a premier high-volume graphics manufacturer and digital printing operation headquartered in Holland Ohio. CGS Specializes in producing branded Fleet Graphics for business and logistics companies, Retail Signage and Displays, and Large Signage used in Stadiums, and Coliseums for Sporting Events.
CGS's roots in Racing are deep, they responsible for manufacturing much of the large signage and graphics used at Martinsville Speedway, with installation and Project Management provided by their close partners. CGS Imaging's print operation also produces signage for Darlington, Talladega, Watkins Glen, Chicagoland, Richmond, New Hampshire and Pocono. In addition CGS has provided sponsorship in the ARCA Racing series, dating back 12 years. Most recently CGS Imaging has expanded heavily in retail displays and signage working with Rapid Visual Solutions, providing lightning fast turnaround for retail displays and signage nationally.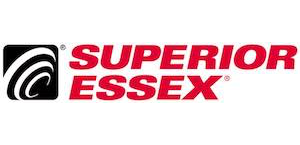 ABOUT SUPERIOR ESSEX
We design, manufacture, and supply the wire and cable products that are essential to daily life. Built on more than 85 years of expertise, our global team serves the automotive, commercial, residential, industrial, and telecommunications industries. Our products serve communities worldwide—powering businesses and communities, moving people and commerce, and linking everyone to wireless networks that connect us all over the world. Fundamentally, we are Everywhere You Live and Work®.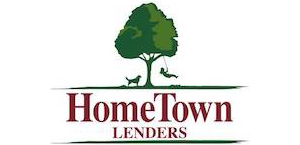 HomeTown Lenders, Inc
Hometown Lenders, Inc. began as a local mortgage brokerage firm with a vision for reshaping the future of lending by combining technology with unsurpassed customer service to provide customers with the most efficient mortgage process possible. From the start, Hometown Lenders' business model has always been framed around the strong belief that the focus of operations will always be its customers. Hometown Lenders, Inc. is a fully integrated, multi-channel mortgage lender that leverages technology and the power of the Internet with a traditional brick and mortar business to bring you efficient mortgage financing and unsurpassed customer service. For more information, please visit www.htlenders.com.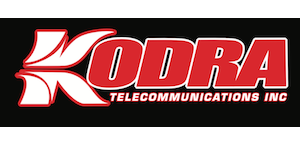 Kodra Telecommunications, Inc
KODRA Telecommunications, Inc. Is a Telecom contractor based out of Brooklyn, NY. KODRA services all five boroughs of NY as well as NJ. KODRA specializes in coax and fiber optic cable placement for both residential and commercial buildings. KODRA has aerial and underground cable placement capabilities.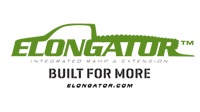 About Elongator Tailgates
The Elongator Tailgate is proudly built in the USA by people who use the product they are building. The multi-function tailgate replacement is the exact tailgate you need at the exact moment you need it. Invented by Steve DeSimone for use on his work trucks in his construction company, the Elongator Tailgate has evolved into a tailgate that performs multiple functions that no OEM tailgate can replicate. At the level position, you can extend the length of your cargo bed by almost two feet to help securely carry long loads. When you place the extension below the level position you form the basis of a loading ramp. Stored inside the tailgate are two ramps that attach to the extension in multiple locations. Now you have easy access to the bed for wheeled vehicles and equipment. For more information on Elongator Tailgates please visit www.elongator.com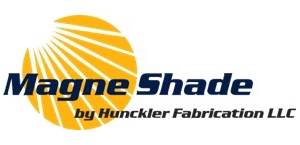 About Magne Shade
Roger and Clare Hunckler, owners of Hunckler Fabrication LLC, launched a product that improves the quality of your RVing experience. Made in the USA, Magne Shade™ products exude great craftsmanship and are made of the highest quality materials available. Roger and Clare have over 30 years of RV lifestyle and custom design/fabrication experience. As a business that feels like family, their employees offer a personal commitment to the products and customers. Magne Shade™ products are available for many different types of vehicles. Please visit www.magneshade.com for more information.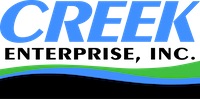 About CREEK ENTERPRISE, INC
Creek Enterprise, Inc., is an integrated information services company which has been in business since 2003. Since our inception, we have seen continued business growth through our focus on developing deep client partnerships, meeting our commitments, and delivering high quality exceptional services. Our team is armed with a unique background, a breadth of experience, and a proven business outcome track record. As a business partner, it is our mission to "Enable the Digital Enterprise" for all our clients by designing, developing, and implementing efficient technical infrastructures through the following integrated portfolio of services:  IServices: Information Technology services in the areas of Web, Mobile, and Enterprise Application development, along with, Infrastructure design, deployment, and maintenance services. Commspec: Structured Cabling, VoIP systems, and physical security services in the areas of surveillance and access controls. Engineering: Design, Drafting, and GIS for the Outside Plant (OSP) and Inside Plant (ISP) networks within the telecommunications industry. Telecommunications Construction: Aerial and buried Fiber and Copper construction and maintenance services.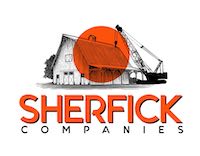 About Sherfick Companies
Sherfick Companies is a small family owned construction company in Central Indiana. We began this journey in residential construction and have grown to meet the commercial needs of local business owners as well as local multifamily complexes. We have dealt with strict budgets and grand visions. We are equipped and ready to quickly handle any situation. We never stop working, our team is prepared to answer calls, texts, and emails for our clients to ensure peace of mind.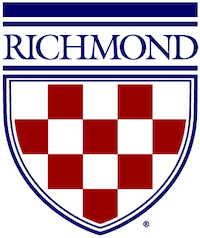 About University of Richmond
Here, you'll find all of the features and opportunities you expect from a top-ranked national university. But the power of a Richmond education comes in everything else we do — the countless endeavors that go beyond the expected, that heighten every aspect of our students' educational experience. Our interdisciplinary approach integrates arts and sciences with business, leadership studies, and law. We bring together confident students and expert faculty in an environment of both intellectual and personal engagement. Within one year of graduation, 20 percent of students are enrolled in graduate school. And of those looking for employment, 96 percent landed a job. Richmond is the only university with a spider mascot, and we find that fitting. Because there's only one place like Richmond.

About Clean Origin
At Clean Origin, we believe in diamonds and want to bring our customers exceptional quality jewelry. Diamonds play a very meaningful and significant role in our culture and are still an important symbol for those devoting an eternal commitment to love one another. Being able to offer lab-grown diamonds provides you with a new, beautiful choice to bring your commitment to life.
The number one question we get is "Are lab-created diamonds real diamonds?" The answer is a very simple yes. The only thing that makes a lab-created diamond different from a natural diamond is its origin.
Visit us at www.cleanorigin.com to learn about our entire process.

ABOUT UNITS® Moving and Portable Storage
The company's mission was to provide personal customer service and supply the most innovative and highest quality equipment. Nationwide UNITS Moving and Portable Storage are locally-owned and operated and familiar with the communities they serve. The UNITS Moving and Portable Storage robotic delivery system is the most technologically advanced in the industry, virtually eliminating any shift in contents when lifting containers on and off transport vehicles and placing them in tight areas where competitors can't. The container may be placed in a UNITS Moving and Portable Storage service center or at the customer's desired location, always at ground level for easy access. The national network of UNITS Moving and Portable Storage and Service Centers currently services over 500 cities in North America with additional locations scheduled to open in 2019 and 2020.

About SeaDek
SeaDek is a revolutionary product utilized not only by the top boat builders in the marine industry, but also in the aftermarket by boat owners seeking custom products. Made from closed cell PE/EVA foam, SeaDek products offer safe and comfortable alternatives to marine traction products currently on the market. Easy to install and customizable, SeaDek replaces the need for molded in non skid, saving OEMs time and money during the manufacturing process. For more on SeaDek, please visit www.seadek.com.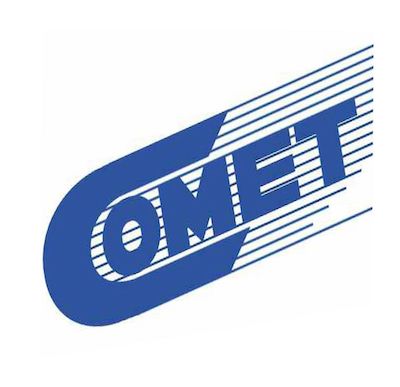 About Comet Delivery Services
In 1977, Steven Seltzer opened Comet Delivery Services with one goal in mind: to provide the fastest, most reliable delivery services from envelopes to elephants, anywhere in Florida. Since then, the company has expanded to provide pick-up and delivery services across the U.S. and around the globe. Additionally, Comet excels in numerous other services including logistics, trucking, same-day service, warehousing and distribution, container freight station, and more. Steven's passion for technological improvements and exceeding customer satisfaction is only matched by his love of NASCAR. No wonder his favorite saying is "When there's a need for speed, Comet delivers."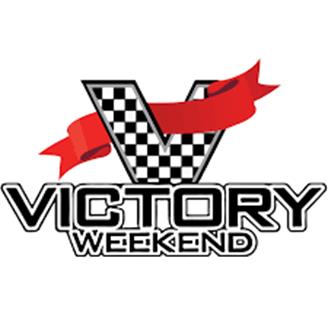 About Victory Weekend
Victory Weekend is committed to serving side-by-side in conjunction with motorsports-sanctioning bodies (i.e., NASCAR and NHRA), like outreach organizations, local civic and church groups and communities. Victory Weekend provides positive, fan and family friendly events that include concerts, driver and fan interaction, hospitality and other opportunities that are geared to meet people right where they may be in life.

About Good Greek Moving and Storage
Good Greek Franchises and its flagship location are based in West Palm Beach, FL and are the Official Movers of the Miami HEAT, Miami Marlins, Florida Panthers, Inter Miami F.C., Florida Gators Football, Miami Hurricanes Football, and Starcom Racing; a NASCAR Cup Series Team.
Greek Moving & Storage can help with both local and/or moves across the United States and service residential, business and commercial clients. For more information please visit http://greekmoving.com/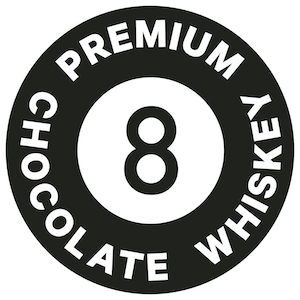 ABOUT 8-Ball Premium Chocolate Whiskey
Founded in May 2017, 8-Ball Premium Chocolate Whiskey is the first premium American 100% all-natural chocolate-infused bourbon whiskey. The 66-proof craft whiskey blends the world's most popular flavor – chocolate – with the most notable spirit – whiskey – using the finest all-natural ingredients sourced from Madagascar, Indonesia and Mexico, artfully blended with premium aged bourbon. The result is a smooth and sophisticated flavor with subtle notes of oak, maple and vanilla. The company expanded its production operations by partnering with LeVecke, a wholesale distributor of distilled spirits with its own bottling operations. 8-Ball Premium Chocolate Whiskey's 2020 growth in the Las Vegas market landed the spirit on the top shelves of every prominent resort and casino. Recently, 8-Ball announced a financial and strategic partnership deal with the Maloof family, who have deep Las Vegas roots and a long and successful history both in business and sports ownership. www.8ballwhiskey.com