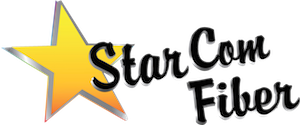 StarCom Fiber
StarCom Fiber is a family owned and operated company that is currently leading the industry of telecommunications by providing its customers with state of the art equipment and a workforce that delivers quality performance on every project, large or small. StarCom headquarters is based in New Jersey and services the entire tristate area and beyond. Additionally, StarCom Fiber offers 24 hour / 7 day a week emergency maintenance & repair support. No project is too small or out of scope, so if you are in need of our services or have any questions regarding our operations, please reach out to us.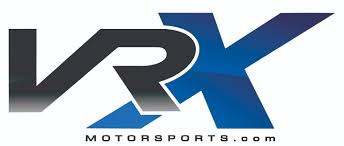 VRX Simulators 
VRX Simulators is an ambitious, award-winning simulation company that designs, develops, and manufactures the world's best simulators for a variety of applications. By combining the latest technology in virtual and mixed reality, we have created a variety of simulators and experiences for prestigious clients that include Microsoft, Intel, Toyota, Cineplex, and T-Mobile, to name a few. Our products are designed to revolutionize the way people interact with technology and aim to create unique and accurate simulation experiences for users all over the world.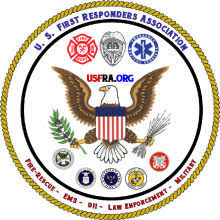 USFRA (United States First Responders Association)
The United States First Responders Association (USFRA) is a non-profit, professional and social network of fire, EMS, rescue, law enforcement and military personnel, as well as civilian support teams. USFRA brings together professionals from many diverse fields to strengthen safety initiatives, share knowledge and expertise, develop enhanced training programs, and combine efforts to maximize community outreach / education programs. We are one of the few national nonprofits that embrace all aspects of first response. 

TW Cable LLC distributes telecommunication, fiber optic, electrical, and traffic signaling cable products to companies in the United States and internationally. The company provides data communications and voice products, outside plant products, traffic signaling products, fiber optic products, fiber assembles and preloaded patch panels, test equipment and tools, security and fire alarm products, solar products, and cages. It also offers connectivity products, such as cable assemblies, patch panels, connecting blocks, cabinetry, tools, test equipment, etc. The company was founded in 1996 and is based in Farmingdale, New York.

Superior Essex is a global leader in the design, manufacture and supply of wire and cable products. Our Magnet Wire and Distribution business segment is the world's largest producer of magnet wire, also known as winding wire. Magnet Wire is an insulated copper or aluminum conductor used by major original equipment manufacturers and distributors. Magnet wire is found in industrial motors, transformers and generators, automotive applications, electrical coils and controls, and appliances. It is also used in motor and transformer repair.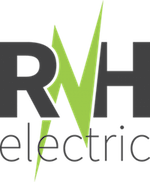 Powered by a customer-first approach since our beginning, RNH Electric Co. has lead the way in innovation by providing precise and creative solutions to electrical construction's most complex and technical challenges. From project concept to project close-out, our results-oriented RNH Team is there for our customers. Every member of the RNH Team provides the care and attention-to-detail necessary to ensure the success of each project.

Since 1947, Dairi-O has been satisfying hungry customers in North Carolina with delicious food and great service. The vibrant and family friendly atmosphere brings you in the door, and the high-quality food keeps you coming back. Our award-winning selections and healthy food choices are made to order just the way you like. At Dairi-O, we believe in real food made simple always served fast and fresh. Come in hungry, leave O so happy!

Victory Lane Quick Oil Change, headquartered in Ann Arbor Michigan, offers quick, full-service oil changes, as well as a full menu of other vehicle services. In addition, Victory Lane also offers Fleet Service, and is currently looking to expand with new franchise owners. For information about Victory Lane Quick Change Oil Change, www.victorylane.net.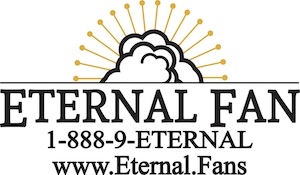 Eternal Fan
A suite of totally unique services which revolutionize the way fans celebrate their favorite team, event or venue!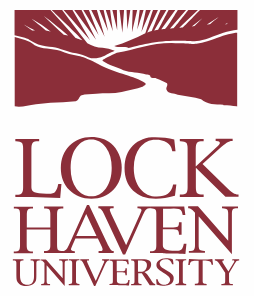 About Lock Haven University Lock Haven University
(LHU) was founded in 1870 as a teacher's college called the Central State Normal School, and has a long history of excellence in training Pennsylvania's educators. Faculty at LHU are experts in their field and are focused on the teaching-learning relationship and student success. With an average class size of 28 students, the professors know their students by name. LHU's most popular majors include: Health Science, Criminal Justice, Business, Psychology, Education, Sport Administration, Recreation Management, Social Work, Communication, and Biology. LHU main campus is located on the west branch of the Susquehanna River. LHU has an additional campus in Clearfield, PA. This smaller campus environment offers a variety of majors including Nursing, Healthcare Professions, and Criminal Justice.

Straight Arrow Products, Inc.
Since 1970, continues to create and provide exclusive hair and skin care products renowned for quality and performance in both the Equestrian and Personal Care markets. Straight Arrow continues to manufacture all products right here in the USA, adhering to strict quality assurances, guidelines and consistently meeting a high-performance standard. Straight Arrow Products, Inc. 2020 Highland Ave. Bethlehem, PA 18020 phone: 610-882-9606.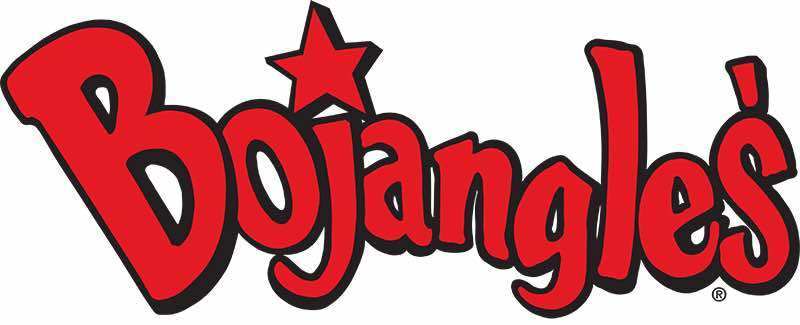 About Bojangles', Inc.
Bojangles', Inc. is a highly differentiated and growing restaurant operator and franchisor dedicated to serving customers high-quality, craveable food made from our Southern recipes, including breakfast served All Day, Every Day. Founded in 1977 in Charlotte, N.C., Bojangles'® serves menu items such as made-from-scratch biscuit breakfast sandwiches, delicious hand-breaded bone-in chicken, flavorful fixin's (sides) and Legendary Iced Tea®. At July 1, 2018, Bojangles' had 766 system-wide restaurants, of which 325 were company-operated and 441 were franchised restaurants, primarily located in the Southeastern United States. For moreinformation, visit www.bojangles.com or follow Bojangles' on Facebook and Twitter.

Duratech Industrial Controls
DURATECH is a manufacturing company that has provided laboratory testing equipment for over 34 years. Most of their equipment is used in the field of nuclear magnetic resonance spectroscopy ("NMR") applied to the petroleum, petrochemical, pharmaceutical, specialty chemical and food industries. The company was established in 1984. In 2009, under the direction of Michael Sherfick their equipment and services became internationally recognized as a leader in this industry. They specialize particularly in the automation and tempering applications of NMR spectroscopy to on-line applications in the refining, petrochemical, pharmaceutical, and food industries. These applications enable real- time control and optimization of production plant processes that lead to cost savings for the customer. The ASP960 auto sampler combined with their TCON dry bath systems create an efficient, accurate and affordable solution to process analytical solutions.
For more information, visit them online at: http://www.duratech.biz/.
.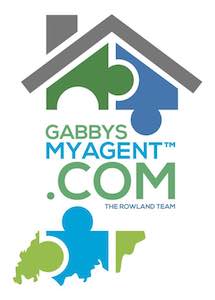 GabbysMyAgent
GabbysMyAgent.com, representing property owners, persons and families relocating in Indiana. Gabrielle Sherfick is a REALTOR, and a member of the Rowland Team with My Agent(tm) real estate services. She's also a member of the National Association of Realtors, Realtors Property Resource, Indiana Real Estate Brokers Association and the Metropolitan Indiana Board of Realtors
For more information, visit online at: gabbysmyagent.com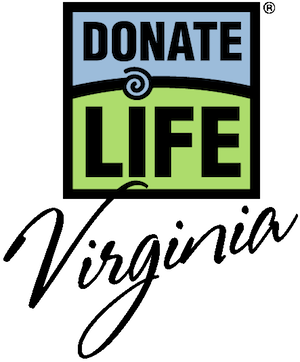 Donate Life Virginia
Donate Life Virginia is the state registry for organ, eye and tissue donation. We are a coalition of organizations from all over the Commonwealth dedicated to educating Virginians about organ donation. Donate Life Virginia serves to save the lives of Virginians by working to increase the number of registered donors in the Commonwealth while promoting organ, eye and tissue donation and transplantation. Donate Life Virginia maintains the Virginia Donor Registry. This registry and the supporting Public Awareness Fund were established in 2009.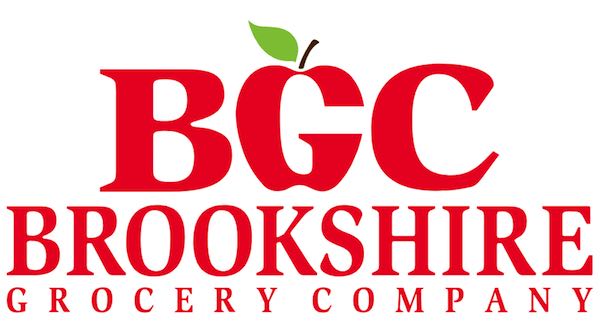 Brookshire's Food Stores
Brookshire's Food Stores operate under the philosophy of superior service, quality products and competitive prices. Our primary concern is to serve you — our guest. That's why we are proud to offer the freshest produce, highest quality meats and personable service. Our carryout tradition is one of our signature traits — representing our desire to make shopping with us a full-service experience.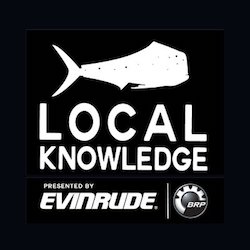 Local Knowledge
Local Knowledge focuses on the differing and often humorous viewpoints of two drastically different fishermen from opposite sides of the country. Ali Hussainy of San Diego, California is the President of BD Outdoors, the largest fishing site on the web. Capt. Rush Maltz is a born and raised Florida Keys fishing guide. Each is a master on their home turf, but the playing fields are leveled as they travel to strange waters to explore and learn new local knowledge.

International Marine
International Marine, South Florida's leading boat maintenance operation is based out of our Boynton Beach Facility, we serve the entire state of Florida, and offer boat equipment sales nationwide. Our clients are as diverse as the fish in the sea, but they all have one thing in common; they love their boats and know we will go overboard to take care of their needs. Our service has been born from requests for a mobile boat maintenance company that simply does it without compromise.