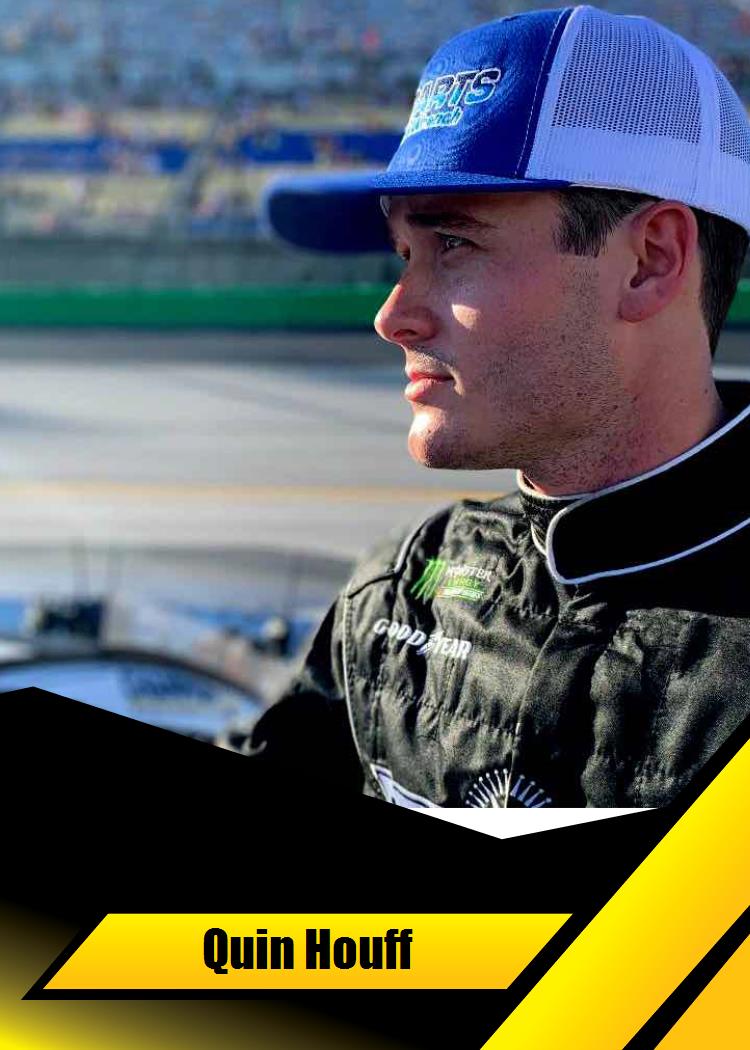 With 50 professional career starts in just 3 years, NASCAR Driver Quin Houff has raced his way to the Cup Series with determination and
Virginia-style work ethic. Coming from a family business of 80 years strong, Houff knows the value of loyalty and getting your elbows greasy. Houff's zeal for racing started small with go-karts with his father. Since, his excitement grew and his family helped him begin his lifelong passion at the young age of 8. Although Houff enjoys golf, the outdoors, and spending time with his family, racing has always taken the driver's seat in his life. Now, Houff is making a raucous in the big leagues.
Houff has shown impressive results already in NASCAR's top two series with a 12th place finish at Iowa, and a 28th finish at The Charlotte 600 (NASCAR's longest race). He even banked a Top 15 finish on the lead lap at NASCAR'S biggest wrecking yard, Bristol.
Houff and his new bride are excited to join the StarCom Racing team for a successful 2020 Cup Series season!
DRIVER/N0.00 CHEVROLET 
Born: September 15, 1997

Hometown: Weyers Cave, VA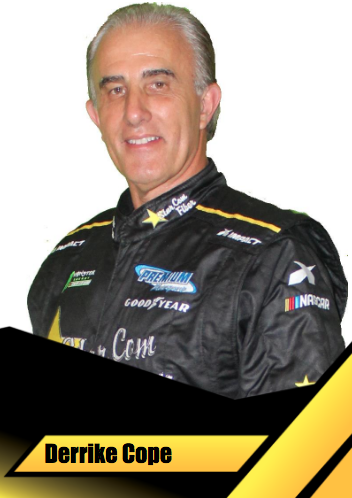 DRIVER/N0.00 CHEVROLET CAMARO DERRIKE COPE
Birthday: November 3,
1958
Hometown: Spanaway, WA
Former 1990 Daytona 500 Champion
Twitter: @dcoperacing
Instagram: @Derrike Cope
Facebook: Derrike Cope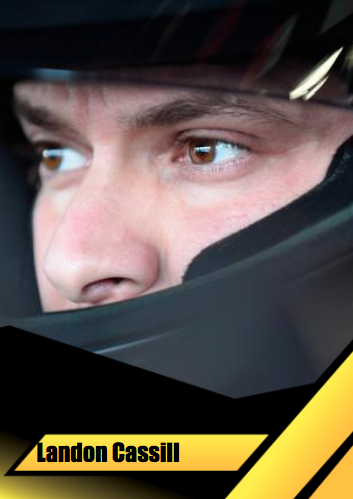 DRIVER/N0.00 CHEVROLET Landon Cassill 
Birthday:
July 7, 1989
Hometown: Cedar Rapids, Iowa